OCEANSIDE – AUTO AUCTION
August 18, 2020 @ 10:30 am

-

2:30 pm
Attention Valued Customers, Only Registered bidders will be allowed to attend the auction. We are taking extra precaution to keep you and our staff safe. We will provide portable bathroom & washing station, we will all practice social distancing, all attendees must wear protective face covering in the auction sale yard area.
Presented By: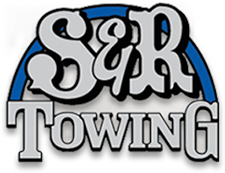 Auctions the 1st and 3rd Tuesdays of each month
PUBLIC AUTO AUCTION
Up to 80 Selected Vehicles
Tuesday August 18th @ 10:30am
1060 Airport Rd. (in the Oceanside location towing yard)
Oceanside 92058
Phone. 760-722-6686
For a map and directions,
click here

Here are some photos of vehicles available at this week's S&R Towing auction.
Vehicles posted are subject to change without notice.
Click on any of the images below to see the larger picture.
*** THIS WEEK'S FEATURED VEHICLES ***
*** NON-RUNNERS ***
To download a copy of the list in Adobe pdf format,
Click here
| | INVOICE # | YEAR | MAKE | MODEL | PLATE | LIC EXP | VIN | ODOM | TIT / SAL |
| --- | --- | --- | --- | --- | --- | --- | --- | --- | --- |
| 1 | 19888 | 2012 | Mitsubishi | OUTLANDER | 7NLX584 | | JA4AS3AW3CU031527 | | |
| 2 | 21320 | 2008 | Toyota | Prius | 6DFS961 | | JTDKB20U283356560 | | |
| 3 | 24402 | 2003 | Mitsubishi | Galant | 5CPP827 | | 4A3AA46H33E216824 | | |
| 4 | 24162 | 2000 | Honda | Accord | 4LYG408 | | 1HGCG6650YA131967 | | |
| 5 | 23902 | 2008 | Audi | A4 | 6AGL250 | | WAUBF78E08A031607 | | |
| 6 | 24090 | 2005 | Toyota | Prius | 7WUM516 | | JTDKB20U653060047 | | |
| 7 | 24390 | 2003 | Mercedes-Benz | C240 | 5ZRF398 | | WDBRF61J53F298173 | | |
| 8 | 23935 | 2008 | Nissan | Sentra | 6EQY120 | | 3N1AB61E78L641711 | | |
| 9 | 24133 | 2002 | Toyota | Tacoma | 693JVN | | 5TEWN72NX2Z891978 | | |
| 10 | 23213 | 1986 | Toyota | Pickup | 6826UU | | JT4RN50R5G0214884 | | |
| 11 | 22498 | 2005 | Saturn | Ion | 5KSE462 | | 1G8AG52F05Z127486 | | |
| 12 | 24416 | 2001 | Chevrolet | Tahoe | DP617D11 | | 1GNEC13TO1R107952 | | |
| 13 | 24373 | 2003 | Hyundai | Accent | 8GON611 | | KMHCG45C03U461582 | | SAL |
| 14 | 24719 | 1996 | BMW | 328i | 7SYP983 | | WBACD4322TAV37521 | | |
| 15 | 23961 | 2006 | Honda | Accord | 5VIU928 | | 1HGCM56386A153231 | | |
| 16 | 23659 | 2008 | BMW | 3 Series | | | WBAVC735X8KX90112 | | |
| 17 | 24782 | 2003 | Toyota | Tacoma | 93626P2 | | 5TESM92N43Z168531 | | TIT |
| 18 | 23883 | 2004 | Volvo | S60 | 5JCY150 | | YV1RS64A742414436 | | |
| 19 | 22829 | 1999 | Volkswagen | Jetta | 4DRS377 | | 3VWSC29M2XM007599 | | TIT |
| 20 | 23924 | 2004 | Chevrolet | Suburban | 5KTD184 | | 1GNEC16T74J316040 | | |
| 21 | 23505 | 2002 | Mercedes-Benz | E-Class | 4VMC724 | | WDBJF65J32B411602 | | |
| 22 | 24753 | 2005 | Buick | Century | 8MFP124 | | 2G4WS55J951136136 | | |
| 23 | 23489 | 2008 | BMW | 3 Series | 8BDW680 | | WBAWB33578P131925 | | |
| 24 | 24418 | 2004 | Chevrolet | Silverado 2500 | NONE | | 1GCHK23G74F193056 | | |
| 25 | 26906W | 2002 | Chrysler | Sebring | 7BM9000 | | 4C3AG52H52E021659 | | TIT |
| 26 | 26891W | 1999 | Honda | Accord | NONE | | JHMCG665XXC011061 | | |
| 27 | 26890W | 2003 | Volkswagen | Jetta | 5AEW602 | | 3VWRK69M33M071783 | | |
| 28 | 26893W | 2007 | Chevrolet | Malibu | 7DUE418 | | 1G1ZT58N17F285674 | | SAL |
| 29 | 22553 | 2003 | Ford | F-150 | 7F36030 | | 1FTRX17L83NB74186 | | |
| 30 | 26892W | 1997 | Plymouth | Neon | 3UCT985 | | 1P3ES27CXVD191390 | | SAL |
| 31 | 26908W | 1996 | Honda | Civic | 6GXS556 | | 2HGEJ634XTH105571 | | SAL |
| 32 | 26909W | 1996 | Nissan | SENTRA | JO6-BDG | | 3N1EB31S06K333420 | | |
| 33 | 26907W | 1993 | Honda | Civic | 5FWT520 | | JHMEG8659PS055899 | | |
| 34 | 24132 | 1999 | GMC | Sierra 1500 | 419909C | | 2GTEK19T2X1546803 | | |
| 35 | 23082 | 2005 | Acura | TL | 5NDG276 | | 19UUA66245A044144 | | TIT |
| 36 | 22840 | 1999 | Toyota | Sienna | 4DND580 | | 4T3ZF13C0XU099426 | | |
| 37 | 24129 | 2007 | Ford | Ranger | 99712G2 | | 1FTYR14DX7PA99973 | | SAL |
| 38 | 23995 | 1996 | Honda | Civic | 3SHW160 | | 2HGEJ6606TH542234 | | |
| 39 | 26852P | 2006 | Chrysler | PT Cruiser | 7ABW875 | | 3A4FY58B36T280203 | | |
| 40 | 23283 | 2003 | BMW | 3 Series | LVP5RO | | WBAET37433NJ29684 | | |
| 41 | 22788 | 2001 | Volkswagen | Passat | 5NID157 | | WVWJH63B31E002455 | | |
| 42 | 24486 | 1995 | Honda | Civic | 3LRV947 | | JHMEG8650SS010021 | | |
| 43 | 26257 | 2009 | Ford | F650 | 53134F2 | | 3FRWF65A39V167733 | | TIT |
| 44 | | | | | | | | | |
| 45 | 23675 | 2003 | Acura | TL | 5YGK400 | 01/20 | 19UUA56823A085562 | 117951 | |
| 46 | 24533 | 2000 | Lincoln | Navigator | 4LVS692 | 06/20 | 5LMEU27A4YLJ35912 | 249049 | |
| 47 | 22590 | 2002 | GMC | Envoy | 4XZL835 | 07/20 | 1GKES16S526134652 | 185510 | |
| 48 | 22843 | 1996 | Toyota | Camry | 5YJJ623 | 06/20 | JT2BG12K3T0387942 | 261023 | |
| 49 | 24124 | 1998 | Dodge | Durango | 6YUF738 | 04/20 | 1B4HS28Y7WF179336 | 192445 | |
| 50 | 20112 | 2007 | BMW | 3 Series | 6NZN109 | 10/20 | WBAWB33567PV70483 | 181034 | |
| 51 | 23760 | 2004 | BMW | 5 Series | 75YY786 | 07/19 | WBANA73574B807304 | 166331 | |
| 52 | 23672 | 1991 | Toyota | Pickup | 6L07071 | 04/19 | JT4VN93D4M5017497 | 146118 | |
| 53 | 23837 | 2007 | Scion | tC | 5WKU380 | 09/19 | JTKDE177570166321 | 218853 | |
| 54 | 23191 | 2000 | Honda | Accord | 8BLZ933 | 09/20 | 1HGCG6674YA159420 | 169071 | |
TERMS AND CONDITIONS
Buyers fees: Dealers & Dismantlers $35.00
General Public $65.00
$200.00 cash deposit required to bid
All vehicles must be paid for in full CASH ONLY at the conclusion of the auction
All vehicles must be removed by Friday following the auction
For more info call direct 760-722-6686