OCEANSIDE – AUTO AUCTION
September 20, 2022 @ 10:30 am

-

2:30 pm
Presented By: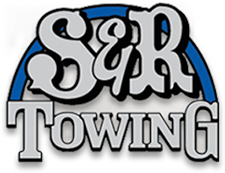 Auctions the 1st and 3rd Tuesdays of each month
PUBLIC AUTO AUCTION
Up to 80 Selected Vehicles
Tuesday September 20th @ 10:30am
1060 Airport Rd. (in the Oceanside location towing yard)
Oceanside 92058
Phone. 760-722-6686
For a map and directions,
click here

Here are some photos of vehicles available at this week's S&R Towing auction.
Vehicles posted are subject to change without notice.
Click on any of the images below to see the larger picture.
*** RUNNERS ***
no images were found
*** NON-RUNNERS ***
no images were found
To download a copy of the list in Adobe pdf format,
Click here
| | INVOICE # | YEAR | MAKE | MODEL | PLATE | LIC EXP | VIN | ODOM | TIT / SAL |
| --- | --- | --- | --- | --- | --- | --- | --- | --- | --- |
| 1 | 72027 | 2014 | Nissan | Pathfinder | 8TVD960 | | 5N1AR2MN2EC671988 | | |
| 2 | 81151 | 2012 | Nissan | Altima | 8ZBM422 | | 1N4AL2AP3CN547585 | | TITLE/SAL |
| 3 | 77148 | 1998 | Lincoln | Navigator | 4ZMJ046 | | 5LMRU27L5WLJ32520 | | |
| 4 | 80267 | 2002 | Honda | Accord | 6GGH474 | | 1HGCG22532A035515 | | TITLE |
| 5 | 68011 | 2010 | Honda | Fit | 8YET206 | | JHMGE8H41AC022044 | | |
| 6 | 79084 | 2008 | Honda | Accord | 6FNV689 | | JHMCP26338C079873 | | |
| 7 | 78426 | 2011 | Infiniti | G25 | 8YGG459 | | JN1DV6AP6BM602434 | | |
| 8 | 75313 | 2008 | Honda | Pilot | DDV9751 | | 5FNYF28218B026655 | | |
| 9 | 79379 | 2016 | Audi | A6 | 7LAB756 | | WAUHGAFC6GN001007 | | |
| 10 | 78825 | 2005 | Kia | Amanti | 5UBP297 | | KNALD124955070496 | | |
| 11 | 81125 | 1998 | Toyota | Avalon | 4CTA433 | | 4T1BF182WU286689 | | TITLE |
| 12 | 77769 | 1989 | Chrysler | New Yorker | 48A9ZB | | 1C3BC6630KD473689 | | |
| 13 | 78437 | 2000 | Chevrolet | Blazer | 8KIG249 | | 1GNDT13W4Y2177561 | | |
| 14 | 79173 | 1990 | Acura | Integra | 6GWG927 | | JH4DA9356LS036213 | | |
| 15 | 79246 | 2017 | Toyota | YARIS IA | 8BRF898 | | 3MYDLBYV9HY183566 | | |
| 16 | 82626 | 2004 | Volvo | V70 | 8FLL098 | | YV1SW59V742367792 | | TITLE |
| 17 | 79171 | 2002 | Chevrolet | S10 | 60579M2 | | 1GCDT19W528108981 | | |
| 18 | 78666 | 2002 | Honda | Accord | 4XTZ587 | | JHMCG66842C019000 | | |
| 19 | 79258 | 2001 | Honda | CR-V | 5HCW459 | | JHLRD17421S013206 | | |
| 20 | 80490 | 1996 | Honda | Civic | | | 2HGEJ6447TH126375 | | SAL |
| 21 | 78494 | 2001 | Volkswagen | Jetta | 4MXG861 | | 3VWRT29M41M018867 | | |
| 22 | 78897 | 2018 | Chevrolet | Malibu | 8XWH077 | | 1G1ZD5ST3JF135500 | | |
| 23 | 79404 | 2004 | Hyundai | XG350 | DP093DP | | KMHFU45E34A296105 | | |
| 24 | 79162 | 2006 | Dodge | Ram Pickup 1500 | NO PLATE | | 1D7HU18N86S548456 | | |
| 25 | 77651 | 2000 | Ford | F-250 Super Duty | 6X50867 | | 1FTNX21S0YEC82149 | | |
| 26 | 82627 | 2001 | Dodge | Durango | 8SUN303 | | 1B4HR28N51F562444 | | TITLE |
| 27 | 76826 | 2002 | Toyota | Corolla | 4VLG709 | | 1NXBR12E92Z648490 | | |
| 28 | 77840 | 2000 | Ford | Escort | 5PQR728 | | 3FAKP1131YR242297 | | |
| 29 | 80028 | 1988 | Mazda | RX-7 | NO PLATE | | JM1FC3318J0610477 | | |
| 30 | 79283 | 2004 | Mercedes-Benz | CLK320 | 5JMZ908 | | WDBTJ65J84F101108 | | |
| 31 | 79170 | 1984 | Dodge | 600 | 1KOP083 | | 1B3BV55GXEG224714 | | |
| 32 | 80767 | 1997 | Mazda | Miata | 4AYS990 | | JM1NA3533V0733321 | | |
| 33 | 76926 | 1974 | Alfa Romeo | Iniezione | 094PUX | | AR3045738 | | |
| 34 | 81777 | 2011 | HONDA | CIVIC | 6PEP714 | | 2HGFA1F50BH301299 | | TITLE |
| 35 | 79176 | 1999 | HONDA | ACCORD | 4DOJ885 | | 1HGCG6677XA025676 | | |
| 36 | 79169 | 1996 | JEEP | CHEROKEE | V663427 | | 1J4FJ27S9TL182367 | | |
| 37 | 80355 | 2002 | Honda | Civic | 5SUY873 | | 2HGES16532H517348 | | |
| 38 | 79384 | 1998 | Toyota | Corolla | 4CTK752 | | 1NXBR18E3WZ105701 | | |
| 39 | 80409 | 1993 | Lincoln | Town Car | 7BUC797 | | 1LNLM81W8PY767699 | | |
| 40 | 82844 | 2007 | SCION | TC | 6EUZ369 | | JTKDE177570186486 | | |
| 41 | 79858 | 2000 | Toyota | Sienna | 5BDX171 | | 4T3ZF13C9YU205664 | | |
| 42 | 80720 | 2002 | Toyota | Tundra | 8P85024 | | 5TBJN32102S281612 | | TITLE |
| 43 | 76280 | 2002 | Dodge | Ram Pickup 1500 | BYA3729 | 03/23 | 3D7HU18N52G140305 | 149678 | |
| 44 | 76680 | 2003 | Volkswagen | Golf | 7DLZ826 | 11/20 | 9BWFK61J934037226 | 192396 | |
| 45 | 78026 | 2003 | Hyundai | SANTA FE | 7PDT359 | 06/23 | KM8SC13D73U528552 | 139127 | |
| 46 | 78583 | 2005 | Infiniti | FX35 | 5SHN814 | 12/22 | JNRAS08U35X108908 | 123696 | |
| 47 | 71252 | 2004 | Mazda | 3 | 7MSM362 | 09/21 | JM1BK12F141216708 | 198412 | |
| 48 | 77663 | 2009 | Ford | Focus | 8BAE050 | 05/18 | 1FAHP32N59W146094 | 64921 | |
| 49 | 75665 | 2011 | BMW | 528i | 6PVM285 | 01/21 | WBAFR1C55BC742082 | 129101 | |
| 50 | 78932 | 2014 | FORD | FUSION | 8YHS146 | 10/22 | 1FA6P0G72E5401137 | 174332 | |
| 51 | 76805 | 2003 | Ford | Mustang | 7NYT359 | 05/21 | 1FAFP44423F392786 | 181407 | SAL |
| 52 | 78529 | 2007 | Honda | Accord | 5XUV775 | 12/22 | JHMCM56347C013700 | 156866 | |
| 53 | 43532 | 2002 | Ford | F-150 | 6Z329299 | 08/20 | 1FTRX17292NB81430 | 260316 | |
| 54 | 39016 | 2001 | BMW | X5 | 5RCU080 | 09/20 | WBAFB33501LH26566 | 99498 | |
| 55 | 74006 | 1999 | GMC | Sierra 1500 | 1B4342U | OOS | 1GTEK19T5XE554179 | 265763 | |
| 56 | 77548 | 2014 | Ford | Focus | RZV0719 | OOS | 1FADP3F27EL108554 | 122119 | |
| 57 | 75501 | 2012 | Nissan | Altima | 7EEL052 | 02/20 | 1N4AL2AP2CC186684 | 203768 | |
| 58 | 78630 | 2003 | Chevrolet | Astro | 5BGK661 | 04/20 | 1GNDM19X63B109431 | 90592 | |
| 59 | 79141 | 1998 | Chevrolet | Express | 5V47107 | 06/16 | 1GBJG31R9W1071560 | 241100 | TITLE |
| 60 | 77697 | 2001 | Chevrolet | SUBURBAN | 6KXF549 | 10/21 | 3GNEC16T51G253789 | | |
| 61 | 82762 | 2005 | SUBARU | IMPREZA | 8YPX742 | 03/23 | JF1GD66575G515056 | 160907 | TITLE |
TERMS AND CONDITIONS
Buyers fees: Dealers & Dismantlers $35.00
General Public $65.00
$200.00 cash deposit required to bid
All vehicles must be paid for in full CASH ONLY at the conclusion of the auction
All vehicles must be removed by Friday following the auction
Lien sale vehicles sold to the general public are sold as is with all vaults and defects, you are required to pay all DMV back registration and obtain a smog certificate before receiving your title from the DMV, sales tax for your purchase will be paid directly to the DMV upon submission of the lien sale packet you will receive at the conclusion of the auction. Out of state buyers, check with your local DMV to be sure that they will accept California lien sale documents for registration in your state.
For more info call direct 760-722-6686